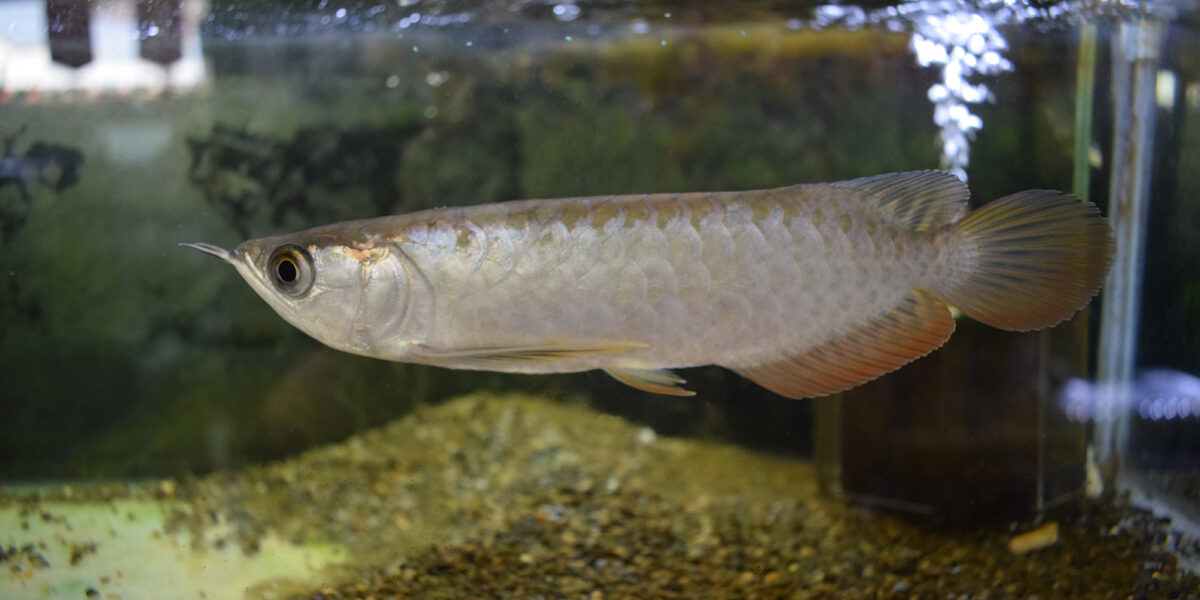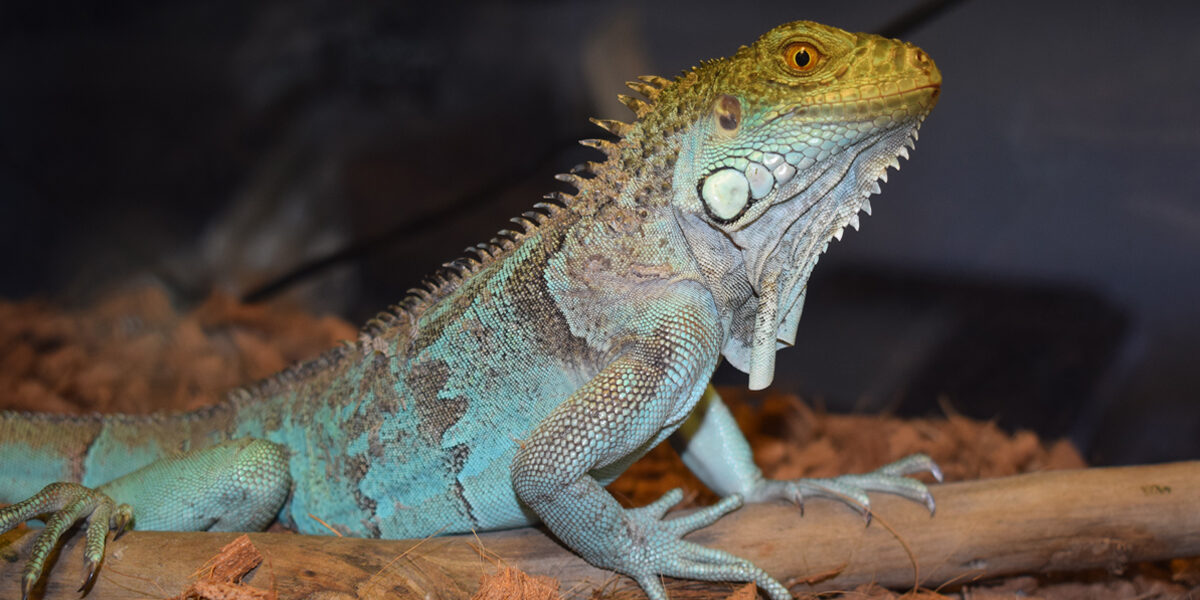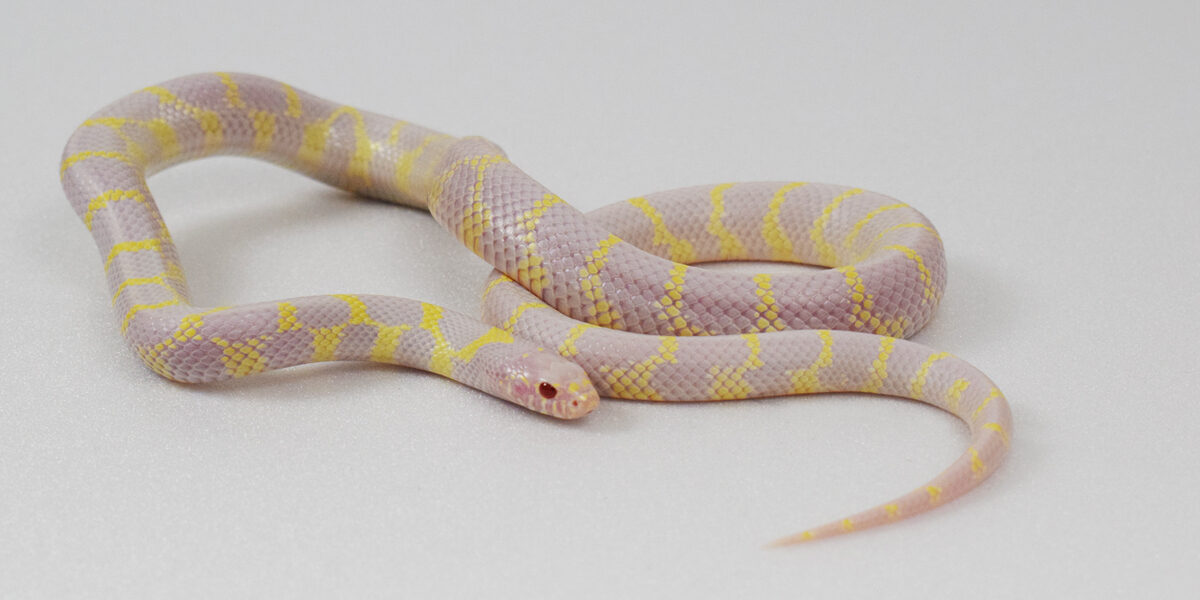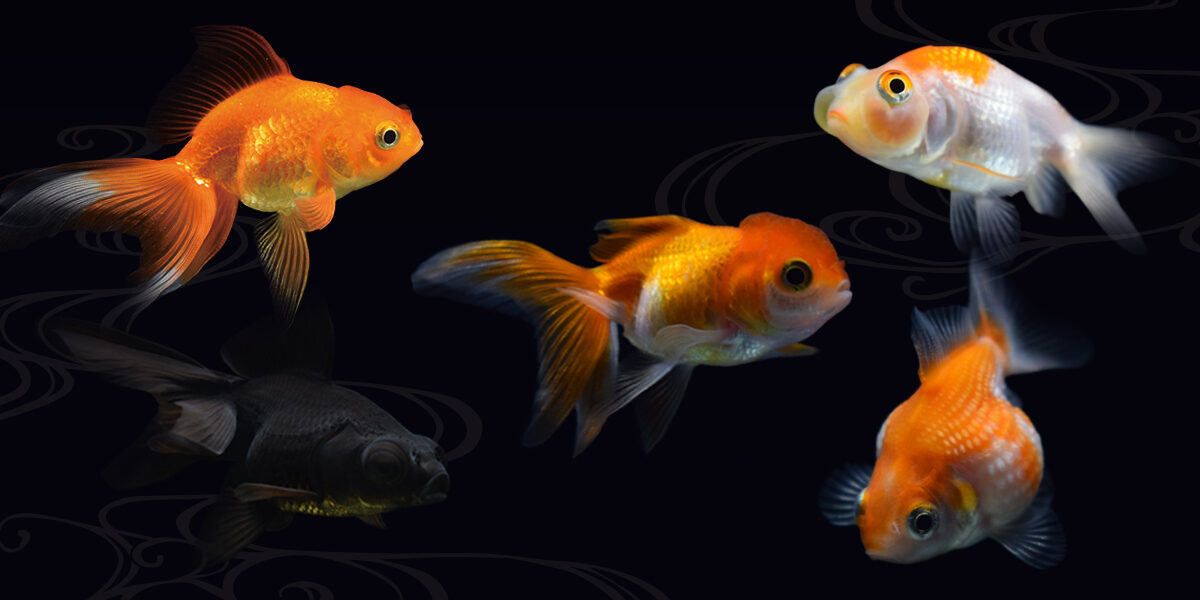 Pet Department
Pet Food Division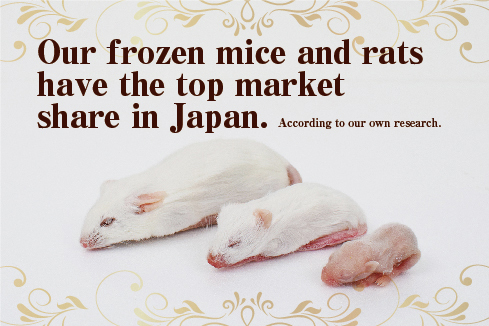 A rich lineup of pet food.
The pet division manufactures, imports, wholesales, and retails food for reptiles, amphibians, birds of prey, and fish, as well as breeding and aqua products.
The "frozen mice and rats" we handle are widely known among reptiles, amphibians, and birds of prey lovers.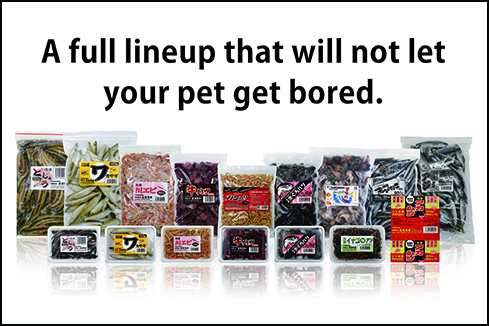 Recently, we have been developing and selling various products such as food for medium and large fish, insect food for reptiles, and reptile supplies.
We are constantly taking on the challenge of expanding new sales channels and delivering better products to our customers.
---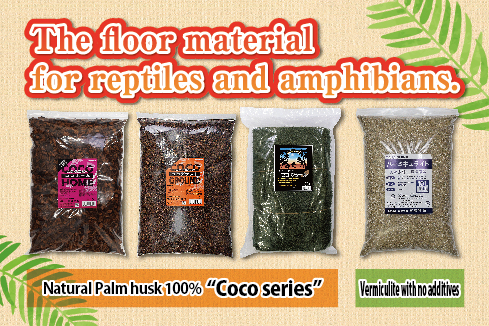 We are not satisfied with the current situation! Do not forget the spirit of challenge!
Import and wholesale of frozen mice that originated from a word from a pet shop owner who said, "There is such food!"
In 2003, we imported 8,000 mice a year, but in recent years the number has increased rapidly to 6 million, and we have been patronized by more than 2,000 customers nationwide.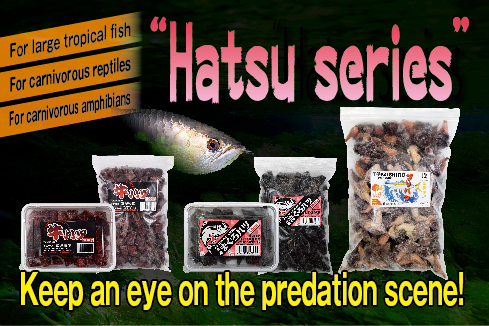 We are also focusing on the development of original products such as the "Hatsu series", which commercializes yellowtail and cow hearts, and the "Coco series", which uses palm shells for flooring materials for reptiles and amphibians.
The project started from a very special market of food sales for birds of prey and reptiles.
In the future, we are about to embark on the ocean targeting dogs and cats.
Please stay tuned.
---
Tropical Fish Import and Wholesale Division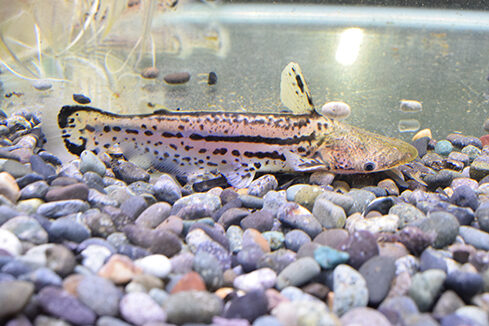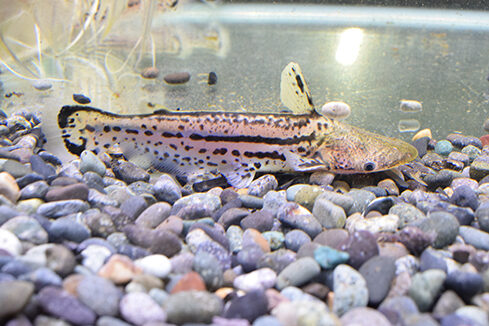 Rare fish from overseas are being imported one after another!
We mainly import rare fishes from all over the world for retailers.
Import sources cover South America, Central America, West Asia and so on.
Regarding the import of living organisms from overseas, there are some that are regulated or prohibited by law. Please be assured that we are importing living organisms in compliance with the law.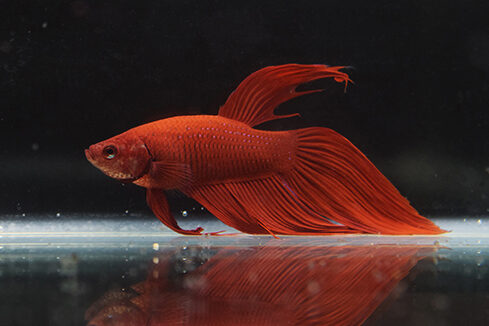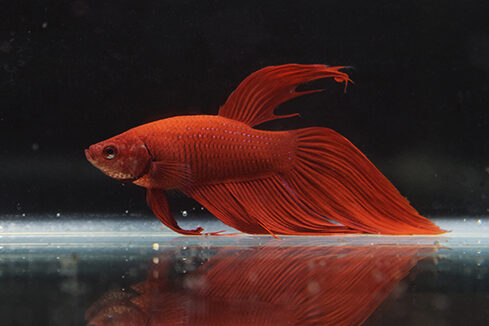 We will deliver it in better condition.
The imported living body is under stress due to long-term transportation. After it arrives, it is temporarily stored to restore it to a healthy condition and shipped to domestic retailers in better condition.
Experienced staff will carefully deliver while observing the condition of the living body.
---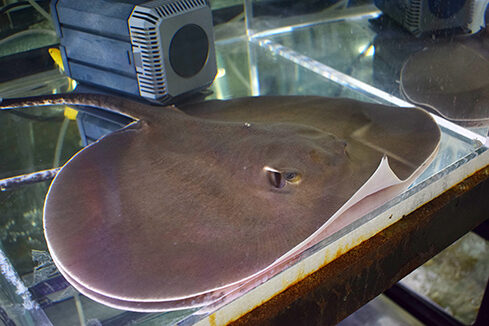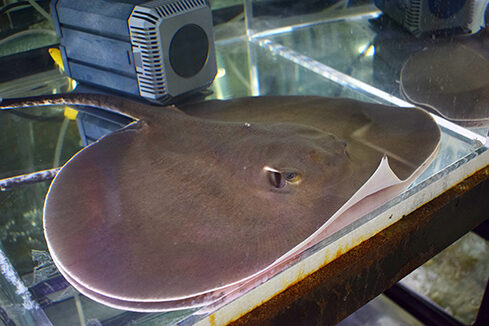 More rare and interesting things from the world.
We wii have a unique collection of living organisms that can only be obtained by us through our unique import routes that are spread all over the world. Please expect by all means!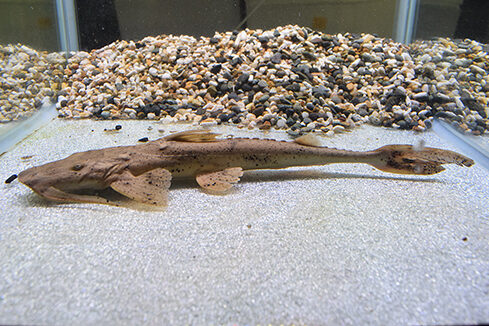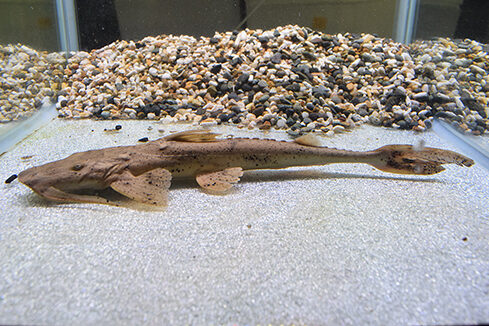 Sold only by retailers.
We sell living organisms only wholesale. Not available to individual customers. Please note that. For general customers, please visit our aqua shop "Ozai Uomikan".
---
The aquarium shop "Ozai Uomikan"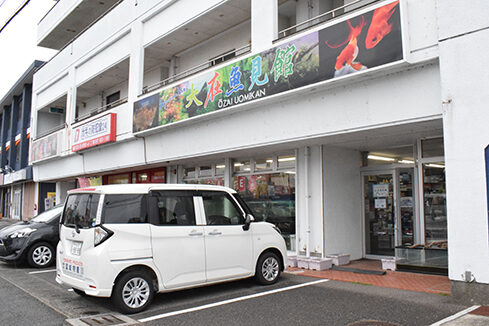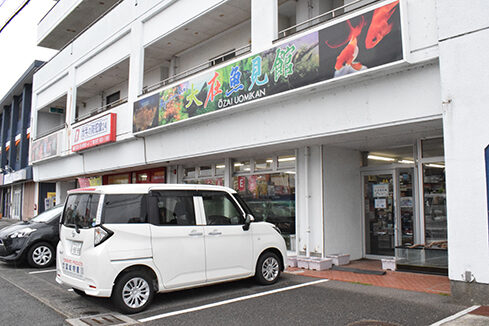 We are proud of our wide range of products, from general to rare!
In cooperation with our import and wholesale division, we sell a wide range of living organisms such as overseas tropical fish, rare ancient fish, ornamental fish, reptiles such as aquatic turtles and sugar gliders, and small animals.
We strive to provide a cozy atmosphere where anyone can easily drop in and provide high-quality service.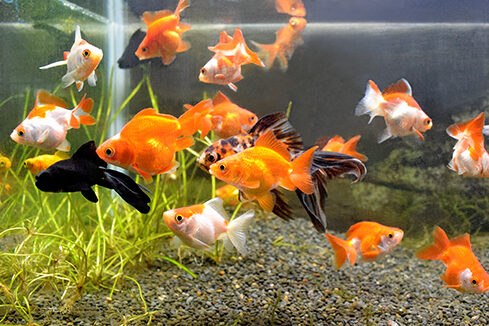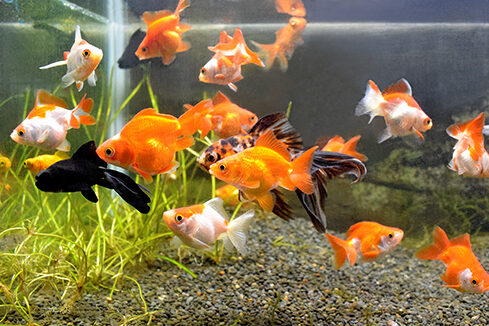 Products handled
All freshwater organisms such as tropical fish, goldfish, Japanese freshwater fish, and foreign tropical fish
Aquatic plants, amphibians, reptiles, small animals, insects and so on.
Live food, frozen food, various foods and various breeding supplies
---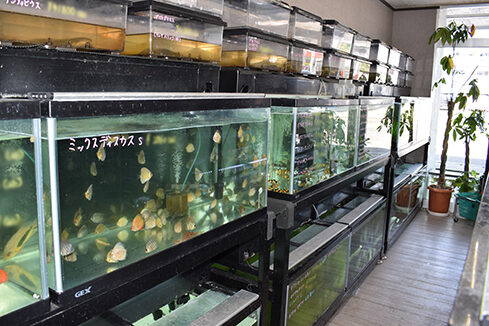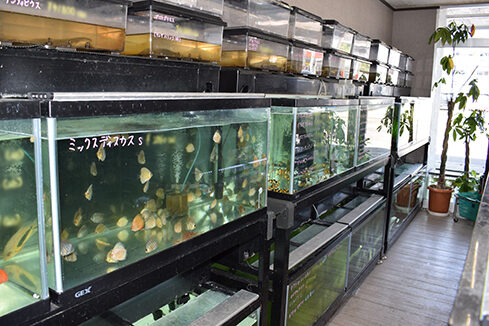 We want to convey the charm of fish!
It's okay to come and take a peek instead of the aquarium! It's also okay to come to be healed by the fish! If you have started to keep tropical fish or if you have one but it doesn't work, please come to our shop! Our expert staff will give you detailed advice! We will endeavor to create a store that will be a place of interaction for all the tropical fish lovers.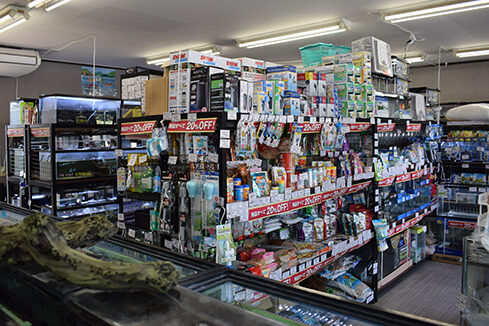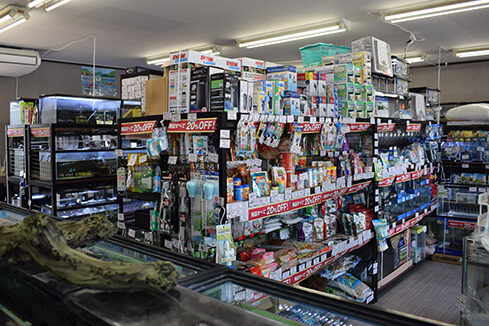 Ozai Uomikan
2672-1 Joharu Ozaki, Oita City 870-0267
TEL/097-574-8888
FAX/097-592-6699
Mail/info@uomikan.shop
Business hours / 11: 00-20: 00
Regular holiday / every Wednesday
---
The reptile shop "Ozai Kinmikan"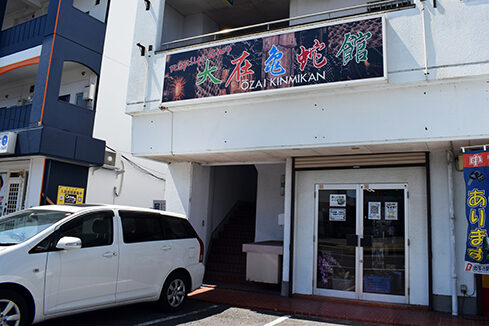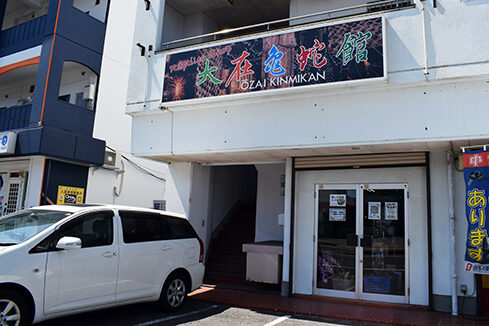 Please come to see the cuties.
Ozai Kinmikan is a reptile shop with a selection of popular reptiles and amphibians such as snakes, chameleons and lizards.
Because it is a super small store, you can see the living body from a short distance. The Reptiles for the beginners that can be grow on artificial food, and we occasionally receive very rare varieties.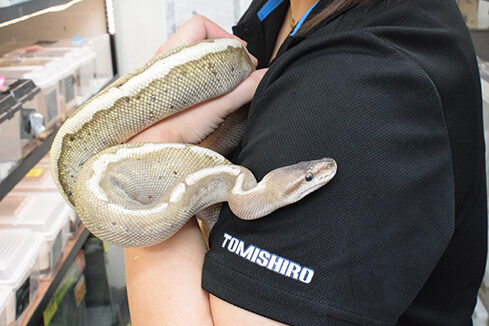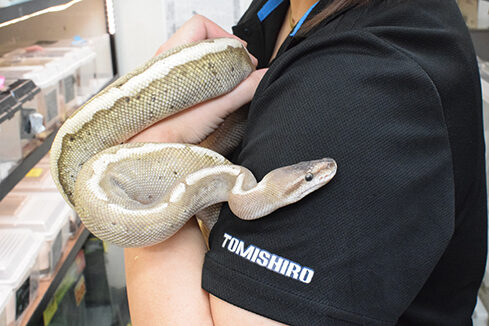 Products handled
All reptles and amphibians such as snakes, turtles, lizards and frogs.
Live food (insect food), frozen food, various foods and various breeding supplies
---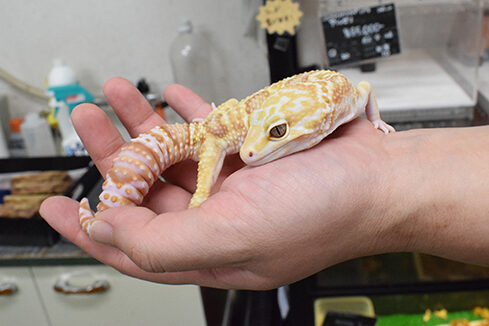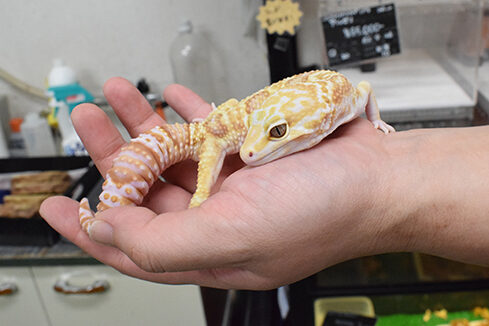 We want to convey the cuteness of reptiles!
Reptiles and amphibians have been attracting a lot of attention as healing items in recent years. If you don't know how to keep reptiles, please come and see us! If you don't have the knowledge to keep reptiles but have a desire to do, we will explain them very carefully. Currently, we mainly purchase domestic breeders, but in the future we will also focus on importing on our own routes.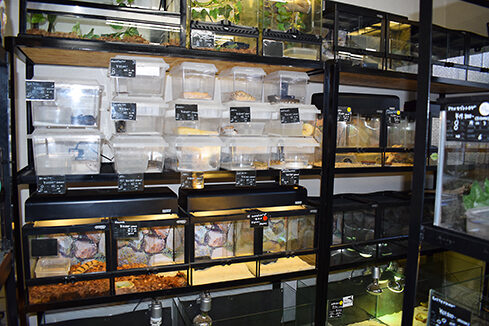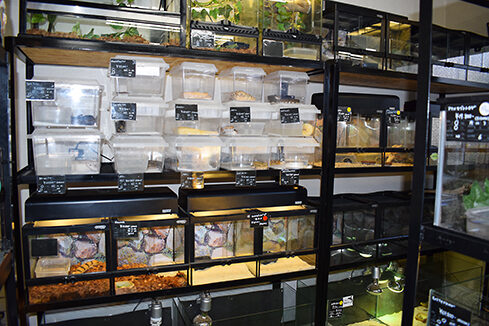 Ozai Kinmikan (next to Ozai Uomikan)
2672-1 Joharu Ozaki, Oita City 870-0267
TEL/097-574-6888
Business hours / 11: 00-20: 00
Regular holiday / every Wednesday
---
---
---